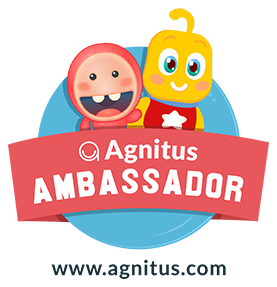 Agnitus Ambassador Blogger Badge
Welcome to the home of the Agnitus Ambassador's Blogger Page. We are excited to have you join our selected blogger team and represent Agnitus to the parents and educators that you speak to everyday.

For any questions or if you have unique ideas or opportunities such as contests, giveaways, unique vanity promo codes, co-sponsored advertising ideas, etc - please email marketing@agnitus.com. Our team is always open to exploring new ideas to help further the success of our Agnitus Bloggers.